January 2023 – When CROss Alliance® crafted calendars appear on our desks, it gives us a fresh sensation of a new beginning. This year the chosen topic is "Rare Diseases" and although it is surely a difficult area, it also brings a strong sense of hope and reminds us of our commitment to developing treatments for the most demanding unmet medical needs.
We wish that sponsors and collaborators who received our calendar will fill it out with fruitful appointments, successful project dates and well-deserved time for themselves.
Happy new beginning!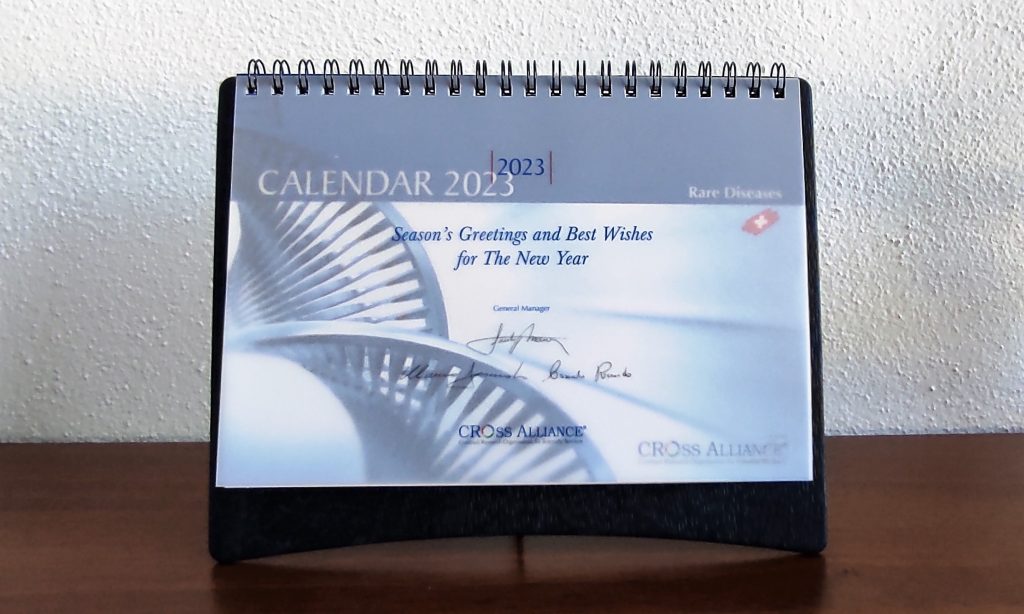 We always try to send the calendar to all the professionals we work with, but if your copy has not arrived, please send a message through our Contact Form: Professionals – CROss Alliance (croalliance.com) and you will received it shortly!