September 2019 – For the third consecutive year CROss Alliance® has attended the Nordic Life Science Days that took place in Malmö, Sweden.
The successful partnership settled in 2018 was repeated, sharing the booth with Accelera (ITA) and Anapath (CH), to which CROss is bonded by a long-lasting collaboration. This arrangement proved to be particularly efficient since it allowed us to offer our visitors a complete range of services in drug development, from preclinical to Phase I-III needs.
CROss Alliance® took full advantage of all the networking opportunities that this 3-day event could offer: scheduled partnering meetings, spontaneous visits at the stand and also the enjoyable social dinner, always with the precious support of Thomas Warfving (Hugin & Munin Nordic), CROss' marketing representative for the Nordic Countries.
Once more, we come back to our offices with promising new contacts and willing to deepen the network built in the picturesque context of the Ӧresund Bridge.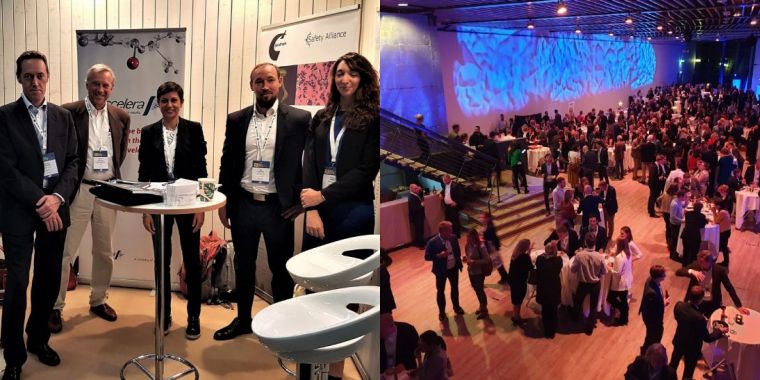 | | |
| --- | --- |
| | |
| From the left: Riccardo Assandri (CROSS Research SA), Thomas Warfving (Hugin&Munin Nordic) Elena Giannotti (Accelera), Nils Warfving (Anapath), Greta Rosso (CROSS Research SA) | Social Dinner Event |
Öresund Bridge